Traditional house in the town center (55 people). It consists of 2 separate dwellings with similar characteristics. I Iserena is on ground floor and Iserena II, 1st floor.
It has, each one, 5 double bedroom  and possibility of 4 extra beds. 2 bathrooms. Equipped kitchen with dishwasher and microwave. Living room with TV and fireplace. Large game room with football table and ping-pong. Central heating. Barbecue, garden and terrace with furniture, where you can view all the Valley.  
It has animals: sheep, cows, bull, ducks ... which teach  to the guess in the house.
WHERE TO GO
Santuario San Miguel de Aralar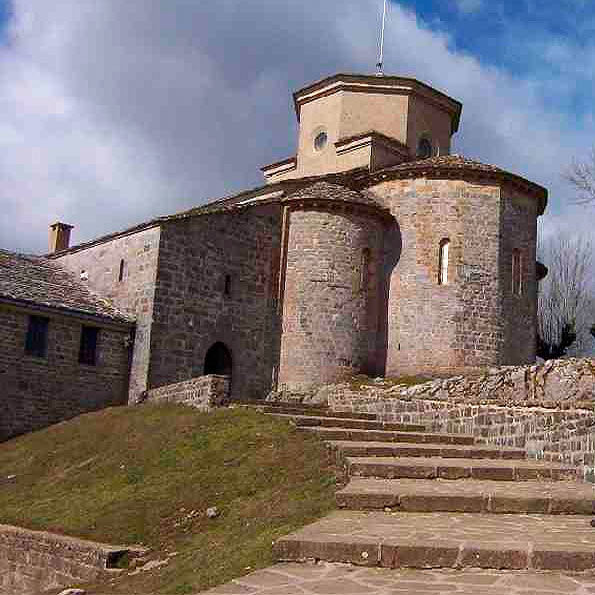 It is one of the most famous spiritual centers of Navarre. It is a Romanesque temple with three naves and three apses located at the top of the mountain chain of Aralar, from where a spectacular view ...
Pamplona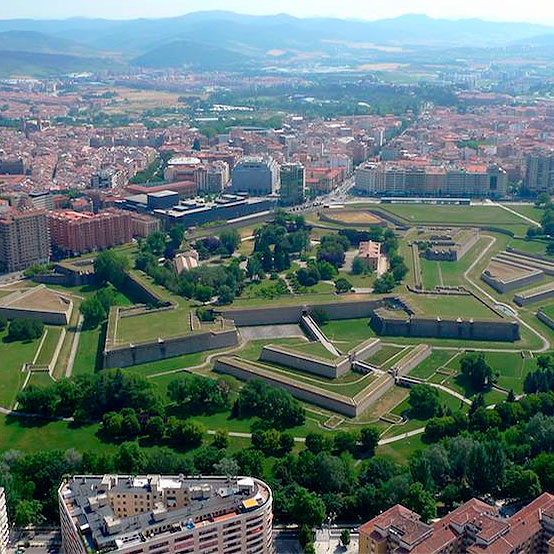 Pamplona invites you to enjoy leisurely its parks and wander through its old town, it invites to taste its cuisine and its popular snacks, watered with a good wine, enjoy the unique festivals of Spain...
Robledal de Orgi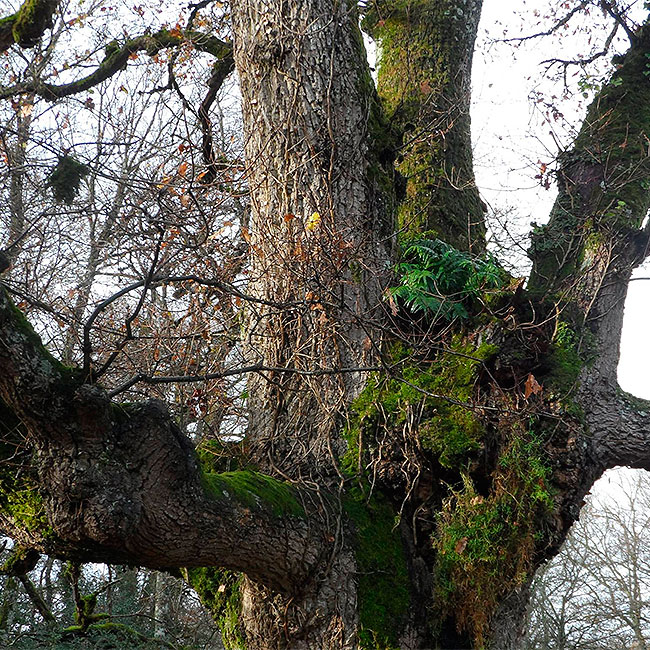 Ancient forest, the only witness of secular oak wet Navarre with great ecological interest. Natural Recreation Area with reception areas, rides and conservation. A unique landscape that always amazes ...
UPCOMING EVENTS
XXV Legua
En Lekunberri, 26 de marzo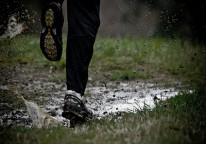 Si te gustan los retos, puedes intentar batir el tiempo que logró el mítico korrilalari Txikito de Arruitz en la Legua de Lekunberri. Desde hace más de medio siglo, nadie ha logrado mejorar su marca -...
Voto de las Cinco Llagas
En Pamplona, 13 de abril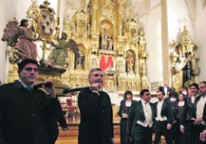 El Jueves Santo a las 17:30 horas, la Parroquia de San Agustín sirve de escenario para la renovación del Voto de las Cinco Llagas. Este acto se remonta a 1599 cuando la ciudad imploró la intervención ...
Santo Entierro-La Dolorosa
En Pamplona, 14 de abril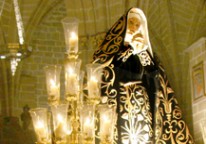 La capital de la Comunidad acoge el Viernes Santo la procesión del Santo Entierro. Se trata del acto más representativo de la Semana Santa en Pamplona. Doce pasos desfilan ante la silenciosa y serena ...
ENVIRONMENT´S INFORMATION
Azanza
Azanza is located in the Valley of Goñi, surrounded by mountains of the mountain chain of Sarbil, and in an area of transition between the extensive and soft Ribera and the area of mountain of Pyrenees, what let enjoy of a diverse nature with Atlantic and Mediterranean climates. Some facades with shield of the XVIII-XVII centuries are kept. The gothic big tower of ashlars which presents a window with pointed arcs. Likewise is worthy a noble building from the XVII century which is made in masonry with two Baroque shields from the XVIII centuries. The parish is from the beginning of the XIII century, pro gothic, and with an aspect of fortress; the apse and the façade are gothic, from the XIV century, with Baroque porch, and the tower is from the XIII century with snail stair from 1575. It is located in the nature, from Azonza hiking and water sports can be practised in the Reservoir of Alloz, or doing cultural visits to Pamplona or to Estella.
Tours

● Hermitage of "la Magdalena"
● Herrmitage of Santa Cruz 1 hour walking.
● San Donato, 1 hour and a half walking.
● Mountain chain of Andía.
● Pigheaded of Etxauri.
● Birth of Arteta.
● Ethnographic museum.
● Pamplona and its región.
Activities

● Hiking.
● Mountain-Bike.
● Picking up of mushrooms
● Climing (Pighead of Echauri).
● Canyoning (Birth of Arteta).
● Visit the ethnographic museum of Arteta.
● Walkings through the area.
● Close excursions of Pamplona a 24,5 Km.).